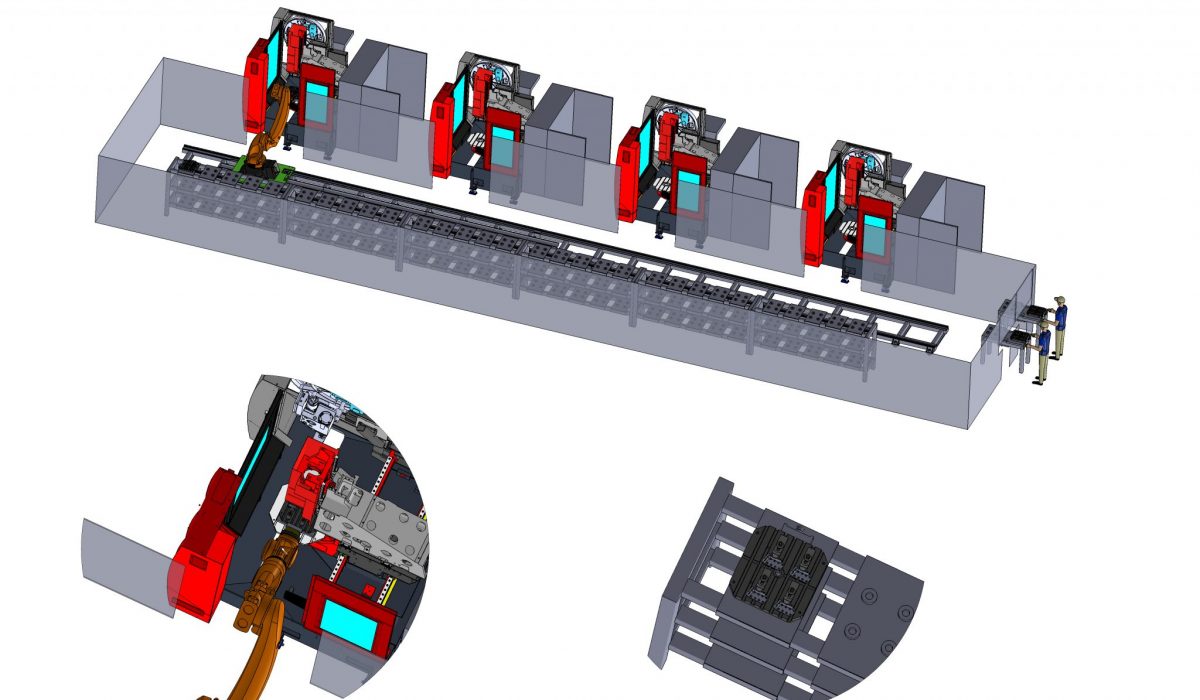 Machine tending is defined as overseeing a machine while it performs a job, as well as the process of feeding parts in and out.
Lots of machine tending can be a dangerous work and could lead to health problems or injury for human workers.
Robotic machine tending systems can automate some of the most tedious, dull, and unsafe tasks in a production line, creating a more secure and efficient work environment. Robots keep workers safe and free up them for complex, rewarding and valuable task.
Robots can tend all kinds of machines, from presses, shears to laser and machine tools, and they can work with a range of parts and components.
Using industrial robots for these applications we can create flexible machine tending solutions, perfectly adapted to the production process of our customers, able to reduce time and costs and to increase efficiency, productivity, profitability and competitiveness in the long term.
Want to know more about how robotic machine tending? Contact us!