The gained knowledge allows Sistec to offer Customers integrated solutions for every need of industrial automation; every manufacturing process is managed, checked and led in digital way with machines and robot interconnected each other for a flexible production till "batch 1".
The twenty-year experience of Sistec in the PET field allows to offer a solid competence and expertise for the realization of new products in the global market. Sistec is able to offer the whole chain of developing: from the feasibility study till the design and realization of prototype with the product validation.
SISTEC develops and manufactures automated robotic manufacturing processes, managed by one or more cooperating robots.
SISTEC over the years has technically structured itself for the development and construction of special facilities and equipment.
Sistec has developed and produced a range of machines that make up a complete line for the manufacturing of expanded polystyrene (EPS).
SISTEC has developed a series of innovative solutions for the places of cutting the leather, technical articles, plastic and composite materials.
Our Company
SISTEC AM designs, develops and manufactures robotic and customized automation systems for production processes: plants, robotic lines and cells, machines and high-tech assembly and control systems.
Our Mission
Improve the performance of manufacturing industry. We help our customers to increase their productivity and competitiveness through the use of the latest technologies.
Latest News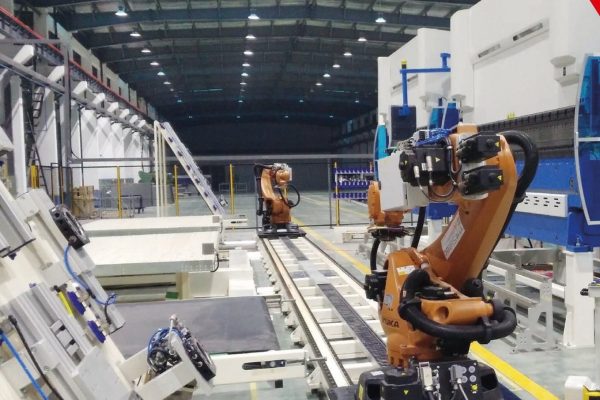 TAILOR MADE AUTOMATION. We design, build and offer automated and robotic solutions in the ...
Read More
Key numbers
OVER 300 COMPLETED PROJECTS
OVER 5000 HOURS OF RESEARCH AND DEVELOPMENT PER YEAR
OVER 500 ROBOTS IN USE
MORE THAN 200 CUSTOMERS SERVED
IN MORE THAN 20 COUNTRIES